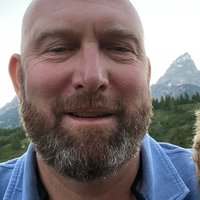 Talbott Simonds is a Managing Director for Investments at Tondern Capital, an affiliate of The Hillman Company, a private, family investment office located in Pittsburgh, PA, and a member of the Hillman Company Board.
Prior to Tondern, he was a Vice President at Trident Capital in Palo Alto, CA and previously worked in Investment Banking at Robertson Stephens. He is currently on the Board of Good Shepherd Services in New York and the Squash Education Alliance and is the Founder and Former Board Member of Steel City Squash in Pittsburgh. He has previously served on the Boards of REDF and S.M.A.R.T. in the Bay Area, GroundWork in New York, and St. Edmund's Academy in Pittsburgh. He received an A.B. from Princeton University and an M.B.A. from Harvard Business School.
Talbott lives in Greenwich, CT with his wife, Carter, and four kids. They also have a home in Jackson, WY. He is an avid outdoorsman enjoying all types of skiing, biking, kayaking, hiking, fishing, bird hunting, golf, and racket sports. He is also pilot flying prop planes and small jets.