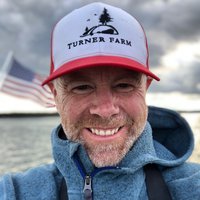 Sandy is a fundraising and strategic planning consultant for non-profit organizations. Previously he was the Chief Campaign Officer at Colby College, responsible for leading the college's $750 million Dare Northward campaign, the largest campaign in liberal arts college history. Sandy has led and directed scores of campaigns, raising nearly $1 billion for non-profit organizations.
Sandy is a NOLS Wind River Mountaineering graduate and credits this experience as the catalyst for many adventures including work as a ski patroller in Park City, Utah; climbing in Alaska, Nepal and Bolivia; and a cycling expedition over the Himalayas from Lhasa, Tibet to Kathmandu, Nepal. Prior to his fundraising experience, Sandy was the Editor-in-Chief of the Antarctic Sun based in McMurdo Station, Antarctica and a staff reporter for the Christian Science Monitor.
A native of Baltimore, Maryland, Sandy received his B.A. from Colby College and his M.A. in Journalism from the University of Missouri-Columbia Graduate School of Journalism. Sandy and his wife Selina, a NOLS Southwest graduate, live in Brunswick, Maine with their two children, Eloise and Stuart. Their family enjoys exploring the outdoors across New England.