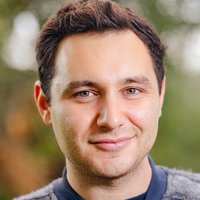 I am a storyteller, investor, coach, advisor, and chef with a mission to foster cultural evolution. I work with heart-centered leaders, supporting them in bringing their value-driven visions to life. I coach executives, artists, and fund managers and have invested in a dozen companies that support mental healthcare and cultural innovation. I love creating events that blend mythology, food, music, and dance for unique community experiences.
I studied Psychology and Religious Studies at Cornell University where I led the Student Entrepreneurship Center and the Meditation Club. Post-graduation I trained with various coaches and spiritual teachers. I co-founded two wellness companies, Parousia and Practice Inc.
Upon relocating to Los Angeles with my wife, Dream, I began cultivating an ecosystem of investors, creators, and coaches to build and support innovative projects. My most recent passion has been studying Syntropic agriculture and working on creating a community farm in Los Angeles. My gift lies in connecting people and igniting their excitement for the unfolding narrative of life.