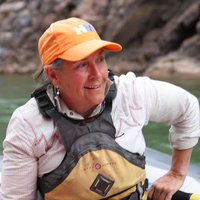 Pip started as an instructor in 1992 and to this day she can still been seen working a river course occasionally. Since the end of 2001 her primary role has been as the alumni and development director. Her experience as a NOLS instructor contributes to her success as a member of the Executive Director Team because of the insight she brings to the team from weeks spent in the field working with students.
As the alumni and development director she successfully led the school through Campaign NOLS, an ambitious $20 million campaign that was completed at the end of 2013, exceeding goal by 5.9 percent. While leading Campaign NOLS, Pip also oversaw the implementation and successful completion of a $4.5 million campaign for the Wyss Wilderness Medicine Campus, a platinum LEED certified classroom and residential facility for the NOLS Wilderness Medicine program.
Prior to this, she helped NOLS successfully negotiate the difficult post-9/11 fund-raising climate and finished the $10 million International Base Camp Initiative campaign, exceeding goal before target date. This bricks-and-mortar campaign built the head quarter's building and funded the renovation of the historic Noble Hotel, which NOLS has owned since the early 1970s.
Before becoming the Alumni and Development Director, Pip served in the department as Alumni Relations Manager. Under her leadership revenue exceeded budgeted targets and alumni trips exceeded enrollment targets. She has also worked on the operations side; as the co-manger of the River Base from 1993 - 1997 and as the operations manager in East Africa from 1997 - 1998.
Prior to joining NOLS, Pip was a commercial raft guide, and a canoe and kayak instructor in the US and internationally.