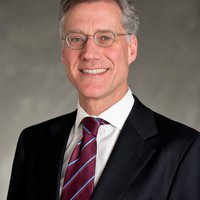 Noah Gottdiener is the executive chairman of Duff & Phelps and chairs the Company's board of directors. He served as chief executive officer and chairman of the board from 2004-2020. During that time, revenue increased from $30 million in 2004 to over $1 billion. Duff & Phelps has over 4,000 employees in 70 offices spanning the Americas, Europe, and Asia Pacific. In April 2020, Noah led the company through a $4.2 billion acquisition by a global investor consortium.
Previously, Noah was the founding partner of Stone Ridge Partners LLC, a mergers and acquisitions advisory firm; Noah used this platform to acquire Duff & Phelps. Prior to that, Noah was a partner with Thomas Weisel Partners and Furman Selz LLC, and a managing director at Lehman Brothers, where he began his career.
Noah is a member of the Council on Foreign Relations and sits on the board of trustees of the National Outdoor Leadership School (NOLS). He is a member of the Black Rock Forest Consortium Leadership Council and on the board of directors of Focus Financial Partners and AZTherapies. He is a former member of the board of trustees of The Brearley School and the Princeton School of Public and International Affairs.
Noah received his B.A. in mathematics from Princeton University and MBA from Harvard Business School.