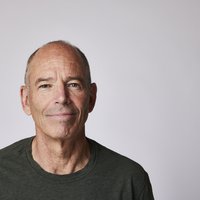 Marc Randolph was the co-founder and first CEO of the movie and television streaming service Netflix; however, Marc's career as an entrepreneur spans more than four decades. He's been a founder of more than half a dozen other successful start-ups, a mentor to scores of early-stage entrepreneurs, and an investor in numerous successful tech ventures (and an even larger number of unsuccessful ones).
He is the author of the internationally best-selling memoir, That Will Never Work – the birth of Netflix and the amazing life of an idea, host of the top-10 That Will Never Work podcast, a star of Entrepreneur Magazine's Elevator Pitch web series, and runs the Neverland entrepreneurial community on Discord.
Most recently, Marc co-founded analytics software company Looker Data and currently serves as an advisor to multiple other startups, serving variously as a mentor, CEO coach, and/or board member.
Marc took his first NOLS course when he was 14 and went on to work as a NOLS instructor for several years in the early 80s. He came back to the school in 2006 with a two-week backcountry snowboarding course in the Tetons and an alumni climb of Rainier in 2008. Prior to starting his most recent term on the NOLS Board of Trustees in 2023, Marc previously served on the NOLS Advisory Council, has been a NOLS board member, and has served as the chair of the NOLS Board of Trustees.
Marc is charming, handsome, and modest, and, whenever possible, avoids referring to himself in the third person. He lives in Santa Cruz, California.