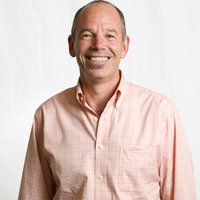 Marc Randolph is a veteran Silicon Valley entrepreneur, advisor and investor. Marc was co-founder of the online movie and television streaming service Netflix, serving as their founding CEO, as the executive producer of their web site, and as a member of their board of directors until his retirement from Netflix in 2004.
Although best known for starting Netflix, Marc's career as an entrepreneur spans more than four decades. He's been a founder of more than half a dozen other successful start-ups, a mentor to scores of early stage entrepreneurs, and an investor in numerous successful tech ventures (and an even larger number of unsuccessful ones).
Most recently, Marc co-founded analytics software company Looker Data Sciences, and currently serves as an advisor to several other startups, serving variously as a mentor, CEO coach, and/or board member.
He is a frequent speaker at industry events, works extensively with young entrepreneur programs, and is a trustee of the environmental advocacy group One Percent For The Planet.
Marc took the first of more than half a dozen NOLS courses when he was 14 and went on to work as a NOLS instructor for several years in the early 70s. He came back to the school in 2006 with a two-week backcountry snowboarding course in the Tetons and an alumni climb of Rainier in 2008. Marc served on the NOLS Advisory Council prior to joining the NOLS Board of Trustees in 2011.
Marc lives with his wife Lorraine in the Santa Cruz mountains and remains an avid climber, surfer, mountain biker, and snowboarder. His three children have taken a collective 7 NOLS courses. His daughter Morgan is currently an instructor for the school.