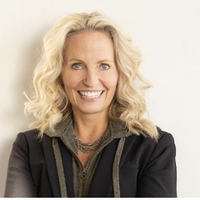 Kathleen is a psychologist with deep experience blending her training in family and organizational systems with philanthropic strategy. She is a thoughtful partner in helping families and teams navigate the sticky human issues—and interpersonal dynamics—that often get in the way of effective collaboration. Kathleen is committed to a direct and practical approach that builds the capacity of individuals, teams, and families to develop high-trust, high-performing partnerships.
Kathleen draws on her expertise as a psychologist—often utilizing strategies and frameworks for deepening self-awareness, building and repairing relationships, and developing practices that support effective communication—to foster resilient relationships. She works with start-up teams, corporate C- suites, foundation boards and leadership teams, and education and cultural institutions to develop the habits and practices that create strong working relationships in service of a shared mission.
Before launching her own consulting practice, Kathleen led Talent, Integration, and Culture for the Ewing Marion Kauffman Foundation. In this role, she worked closely with the Board of Trustees to develop effective governance practices and designed and oversaw all organizational culture, program integration, and engagement strategies.
Kathleen launched her consulting practice in July 2022 to serve clients specifically at the intersection of psychology and strategy. In the philanthropic sector, she advises clients on board governance, major leadership transitions, and succession planning; organizational design; and organizational culture. Her specialty is helping boards, families, and teams gain visibility to interpersonal dynamics that are getting in their way and develop new ways of working together to achieve the impact they collectively seek.
Kathleen teaches in the Helzberg School of Management at Rockhurst University and speaks on topics including trust, organizational culture, partnership development, resiliency, and growth mindset. She is on the Boards of the Kansas City Campus for Animal Care and TEDxKC, the Advisory Board for the National Outdoor Leadership School (NOLS), and the Community Advisory Council for the Nelson-Atkins Museum of Art.
Kathleen holds a B.A. in Psychology from American University in Washington, D.C.; an M.A. in Psychology from Columbia University; and a Master's and Doctorate degree in Psychology from Rutgers University.
Kathleen has taken a NOLS Wind River Executive course and found it to be fabulous!