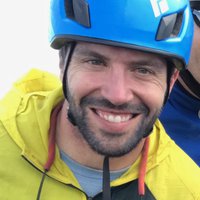 John grew up in the Pacific Northwest and has been working in outdoor education since 1998. He has been a NOLS field instructor since 2007, and was the operations manager of NOLS Pacific Northwest from 2009 to 2015. His current work for NOLS now primarily focuses on teaching classroom-based courses on leadership and risk management for Custom Education and Risk Services clients.
John is the Director of Outdoor and Global Education Programs at the Catlin Gabel School, a PreK-12 independent school in Portland, OR, where he has worked since 2016. Prior to that, he served as the Associate Director of Outdoor Programs/Campus Recreation at Eastern Washington University. He holds a B.A. in sociology and philosophy from Willamette University and an M.A. in Leadership and Organization Development from Saybrook University.
Most importantly, though, he is the father of two very active and enthusiastic children who offer him and his wife numerous opportunities to identify hazards and manage risk within the living room of their house in Portland.