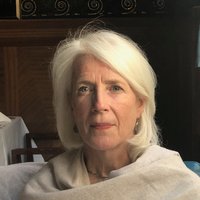 A dedicated educator with more than 38 years of experience in independent schools, Jane Foley Fried was named Head of the Brearley School in December 2011 and assumed her responsibilities at the K–12 girls' school on July 1, 2012. Previously, Ms. Fried served as Dean of Admission and Assistant Head for Enrollment, Research and Planning at Phillips Academy in Andover, MA.
A history and philosophy major at Bowdoin College, which honored her with the Bowdoin Alumni Council's 2013 Distinguished Educator Award, Ms. Fried earned a master's degree from Tufts University, writing her thesis on girls' perceptions of leadership. Other areas of research and interest include the performance of underrepresented students of color and girls in math and science, the impact of independent school education on the lives of alumni, the redefinition of success for elementary and secondary school girls and the scholarship of teaching and learning.
In addition to her role as Head of School at Brearley, Ms. Fried is a Past President (2018-2020) of the New York State Association of Independent Schools (NYSAIS), where she currently serves as a Trustee. She also serves on the Board of The Buckley School and is a former Trustee of the National Outdoor Leadership School (NOLS). In May 2020, Ms. Fried was appointed by Mayor Bill de Blasio to serve on New York City's Education Sector Advisory Council, a panel of educational leaders and advocates formed to assist in planning the safe reopening of NYC schools amid the COVID-19 pandemic.