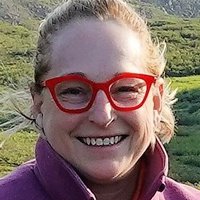 Dr. Holly Beeman is a health care executive in Northern California where she mentors leaders, and champions inclusion, professionalism, and quality in complex integrated health systems. Holly serves as the Chief Quality Officer of a health system in Mountain View California with a focus on patient safety, health equity, and transforming healthcare culture. Holly has exceptional relationship and team building skills and works holistically across the vast and varied functional units in multifaceted operating systems. Having begun her leadership career as a middle school science teacher, Holly continues to be recognized for her ability to 'hold the room' when speaking in front of large groups. Holly's skill at successfully leading complex and high intensity situations in the operating room as an OBGYN surgeon translates seamlessly to her abilities and effectiveness as a healthcare executive.
Holly has an M.D. from the University Vermont College of Medicine and an M.B.A. from University of Massachusetts Isenberg School of Management. Having lived and worked in Saudi Arabia, Pakistan, China, South Korea, and Vietnam, Holly brings a unique perspective and deep appreciation for diversity, compassion, and humanity to her roles.
Holly is a Wind River Wilderness (1988) graduate, and more recently has enjoyed three amazing alumni backpacking trips--Patagonia (2019), New Zealand (2023), and Alaska (August 2023). She takes full advantage of living in Northern California where she loves to backpack in the Sierras (wildfire permitting) with her dogs, Oscar and Bruno. Holly has three children, two in college and one in high school. Knitting and watching her daughter play soccer are a few of her favorite things to do.