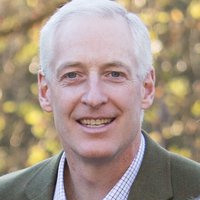 George Phipps is a Managing Partner of Jasper Ridge Partners and co-leads the private equity team, where he focuses on the firm's direct and co-investment activities. Prior to joining Jasper Ridge Partners, Phipps was a General Partner at Apax Partners, an Investment Officer with the Czech and Slovak American Enterprise Fund and, before that, at Salomon Brothers Inc.
Phipps serves on the boards of The Bessemer Group, Incorporated and Bessemer Securities LLC. He is also a member of the advisory board of the Woods Institute for the Environment at Stanford University.
He is a 1982 Wind River Wilderness graduate, a NOLS parent, and previously served as a NOLS Trustee from 1994-2000.