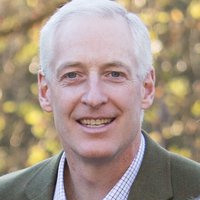 George Phipps is Vice Chairman at Bessemer Trust Company and Bessemer Securities LLC. During 2022 he retired from Jasper Ridge Partners where he co-led the private equity team and focused on the firm's direct and co-investment activities. Prior to joining Jasper Ridge Partners, Phipps was a General Partner at Apax Partners, an Investment Officer with the Czech and Slovak American Enterprise Fund and, before that, at Salomon Brothers Inc.
He is also a member of the advisory board of the Woods Institute for the Environment at Stanford University.
He is a 1982 Wind River Wilderness graduate, a NOLS parent, and previously served as a NOLS Trustee from 1994-2000.