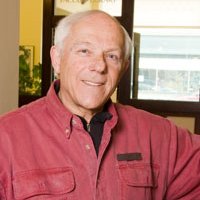 Gene went to Mount Everest in 1994 as a sponsor of the Sagarmatha Expedition with NOLS instructors Scott Fisher and Steve Goryl. He has a bachelor degree in electrical engineering from the New Jersey Institute of Technology and was recently awarded their Distinguished Alumni Award. In 1969, he received an MBA with distinction from Harvard Business School. In 1972, he received his Chartered Financial Analyst (CFA).
Gene was a founding partner and director of Equity Research and Trading during his 34-year career at Wellington Management Company in Boston. He was given the opportunity to ring the closing bell at the New York Stock Exchange in recognition for his contribution to the investment business. Gene is a chair of the board of the Murie Center, a member of the National Parks Conservation Association (NPCA), a member of the Northern Rockies Advisory Board, an overseer of the Museum of Science in Boston, and on the board of Manchester Capital. He was a member of the corporations and the finance committees of the Boston Children's Service and Woods Hole Oceanographic Institute.
Gene and his wife have two children, both of whom are NOLS graduates. He loves skiing, cycling, mountaineering, and collecting baseball cards and old Lionel trains. He also loves car racing and has driven on many of the world's most famous racetracks. He ended his ten-year triathlon career in 1991 when he competed in the Hawaiian Ironman competition. His most recent adventure was an expedition to Denali in June 2004, led by NOLS instructor Jim Ferguson. Gene climbed to 17,200 feet and five expedition members successfully summited the peak. He resides in Boston, Massachusetts, and Jackson Hole, Wyoming. Gene is an avid wildlife photographer, recently produced a book on polar bears, and is working on a book of Grand Teton wildlife.
Gene was a NOLS board member from 1992 to 1998, serving as chairman from 1996 to 1998. Gene was re-elected to the board in 2000 for an additional three-year term. During his tenure he also served several terms as treasurer. In October 2003 he was elected Chair Emeritus of the Board.