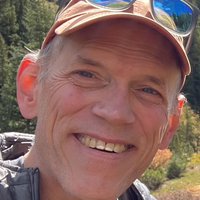 For 46 months straight, my son and I shared a quest to ski together every month. The journey started decades earlier when I got hooked on outdoor adventures during my NOLS backpacking course in the Wind River Mountains. I still cherish the triumphant feeling of completing a three-day fast during the hike-out. I so wish these were still part of NOLS courses today!
NOLS imparted invaluable skills: problem-solving, perseverance, and group dynamics. Skill such as orienteering have helped me tackle unfamiliar work challenges - moving from a known starting point to the next. I gained renewed appreciation for NOLS when I brought my family on a NOLS expedition. I was struck by the purposefulness of the curriculum, the adept handling of a field injury, and the extraordinary instructors.
My NOLS journey has come nearly full circle now that I listen with envy to my niece and son swap NOLS course stories of getting trapped in August blizzards. Although a basketball injury ended our father-son skiing streak, I was thrilled to witness my son transform from team member to team leader, from participant to planner, and from outdoor novice to thoughtful adventurer. I am grateful for the role NOLS has played in broadening my world and shaping my son's potential. I look forward to serving on the NOLS Advisory Council to help more people connect to transformative NOLS experiences such as those that have deeply influenced me and my family.