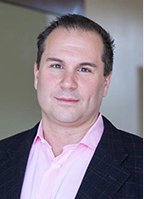 David is co-founder and CEO of Frequency Therapeutics a leader in the development of therapeutics that aim to activate progenitor cells to treat degenerative diseases. The company's lead product candidate is designed to regenerate damaged auditory hair cells and restore hearing function in patients with sensorineural hearing loss, the most common form of hearing loss. His company is also exploring a wide array of approaches where functional tissues may be restored to help patients across an array of disease areas.
Before Frequency, David was President and Chief Executive Officer of Entrega Bio, a PureTech Health-founded biotechnology company focused on oral drug delivery technology. Prior to that, David co-founded, also with Dr. Langer, Semprus BioSciences. At Semprus, David oversaw the development of the company's lead medical product, which focused on surface modifications designed to reduce infection and clotting, and which received FDA and European CE marketing clearance. Semprus was acquired in 2012 by Teleflex, Inc. Prior to Semprus, David worked at the investment firm Polaris Partners.
David currently serves as the Chairman of the Board of Directors of MassBio. He is a member of the College of Fellows of the American Institute for Medical and Biological Engineering and was appointed by Governor Charlie Baker as a member of the Commonwealth's Economic Planning Council. He serves as a trustee of Mt. Auburn Hospital, a Harvard Medical School facility, a trustee of the Multiple Myeloma Research Foundation, a member of the Board of Advisors of Life Science Cares, a member of the Board of Trustees for NOLS, which teaches leadership skills through wilderness experiences. He was part of a NOLS expedition that climbed Denali in Alaska.
David earned a B.A. from Denison University, an M.S. from the Newhouse School of Journalism at Syracuse University and an M.B.A. from the MIT Sloan School of Management as an Alfred P. Sloan Fellow.