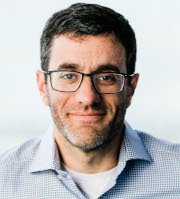 Brad Hirsch, MD, CEO, SignalPath, a Verily Company
Brad is the founder and CEO of SignalPath, a clinical trials technology solution that was acquired in 2021 by Verily, an Alphabet company. Research sites and sponsors use SignalPath to run more efficient and effective clinical research studies, and under Brad's leadership it has been widely adopted by leading health systems. At Verily, Brad also leads the development of solutions that enable novel approaches to evidence generation for clinical research. Prior to SignalPath, Brad served as Senior Medical Director at Flatiron Health and was on the faculty at Duke University. He is a medical oncologist and has been a principal investigator on trials, ensuring that his approach to reimagining clinical research is driven by deep knowledge and experience. Brad sits on the board of directors for Galvani Bioelectronics, a company developing therapies to treat chronic diseases through implant-based modulation of neural signals. Brad received his BA from the University of Pennsylvania, his MD from UT Southwestern and his MBA from Duke University.
Brad has a long history with NOLS, starting in 2001 when he participated in a semester in Alaska. Since that time he has visited branches around the world during his wilderness travels and has been an active member of the NOLS Advisory Council. The organization has had a dramatic impact on his life, inspiring him to give back in any way possible.