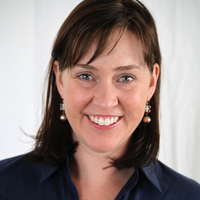 Annie is an executive with Apple, Inc., and was most recently the lead for Internet Software & Services in Greater China, focusing on the App Store, and Apple Media Products (Apple Music, TV, iTunes, and Podcasts). She joined Apple in January 2017 and was based in Shanghai through June 2019.
Prior to Apple, Annie served as the head of global interactive for DreamWorks Animation. She led the company's efforts for gaming across all platforms, as well as new business development and production for virtual reality and augmented reality. She focused on family-first experiences through the new media space with an emphasis on mobile platforms in relevant countries and territories. Annie also served as the lead business executive for Oriental DreamWorks, DreamWorks Animation's first joint venture in China with the goal of creating the leading family entertainment company in China. She worked on the creation of the joint venture and eventually moved to Shanghai to set up operations and launch the new company. She joined DreamWorks Animation in 2009 as part of the online team, with responsibilities for the company's worldwide production and management of interactive virtual worlds for kids and companion online and social products.
A marketing and new media veteran, Annie has held top leadership positions at Warner Bros. Studios, Sony Pictures Entertainment, and Electronic Arts where she was a founding member of EA Mobile and supported efforts for the company's acquisition of Jamdat Entertainment. Annie began her career with Turner Broadcasting System, Inc., as an assignment editor with CNN International before moving to Hong Kong as the head of marketing for Turner International Far East Ltd., launching both CNN International and TNT & Cartoon Network to 32 countries in the region.
Annie holds a BA from Smith College and a master's diploma in patisserie and baking from Le Cordon Bleu. She served on the NOLS Board of Trustees from 2015-2017 before departing for her international assignment with Apple, and is a trustee emeritus for Smith College where she served as a trustee from 2006-2011. Annie is a 2016 Baja Women's Sea Kayaking graduate.