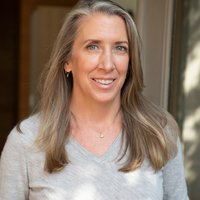 Auny is a serial entrepreneur and marketing expert who has spent the last 25 years navigating unchartered growth paths for start-ups and turnaround situations.
Auny began her career as a founding partner in several student focused start-ups including Student Advantage (SA) and Crimson & Brown Associates (CBA), a diversity recruiting company. As a co-founder of SA, she took the company public from its initial start-up phase. As president of CBA, Auny grew the company from an idea to its sale to Kaplan, a Washington Post company.
Most recently she launched her own consultancy, where in addition to working with scale-ups, she has advised extensively in corporate settings with the likes of Visa and LinkedIn. She also held a marketing leadership position at Monster.com, overseeing marketing for many of the recruitment companies' subsidiaries.
Today, she is committed to leveraging business as a force for good and pays forward her experience and expertise by partnering with mission-driven founders to translate their visions into tangible, scalable businesses.
Andrea was raised in Boston and Tokyo, but has made Venice, CA her home for the last 20 years. She received a Bachelor's of Arts from the University of Pennsylvania. Auny is a NOLS Baja sea kayaking alum and recently enjoyed a week in the Dolomites with NOLS.