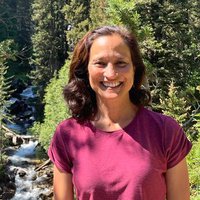 Amy is a philanthropic consultant who works with foundations on strategic planning, program design, field and nonprofit capacity assessment, and grants portfolio oversight on a range of social issues. Clients include the Barr Foundation, College Futures Foundation, Democracy Fund, Ford Foundation, Hewlett Foundation, Packard Foundation, and Philanthropy California.
Previously, Amy served as Vice President for Programs for The James Irvine Foundation, overseeing the strategic development and implementation of initiatives in the areas of youth opportunity, democratic participation, the arts, and leadership development. Earlier she served as Director of the foundation's California Democracy program. Previously, Amy was Vice President of Children Now, a children's research and advocacy organization. Amy earned a Master's Degree in Public Administration from Harvard University and a Bachelor's Degree in International Relations and Spanish from Stanford University. Amy also is on the board of the Outdoor Foundation and the National Immigration Forum. She previously served on the Funders' Committee for Civic Participation Steering Committee.
Amy lives in Berkeley, California with her husband, son, and daughter. Amy's son, Rafa, is a NOLS graduate. Amy began backpacking with her family at age five and continues to enjoy backpacking, camping, and the outdoors.