Know Before You Go
---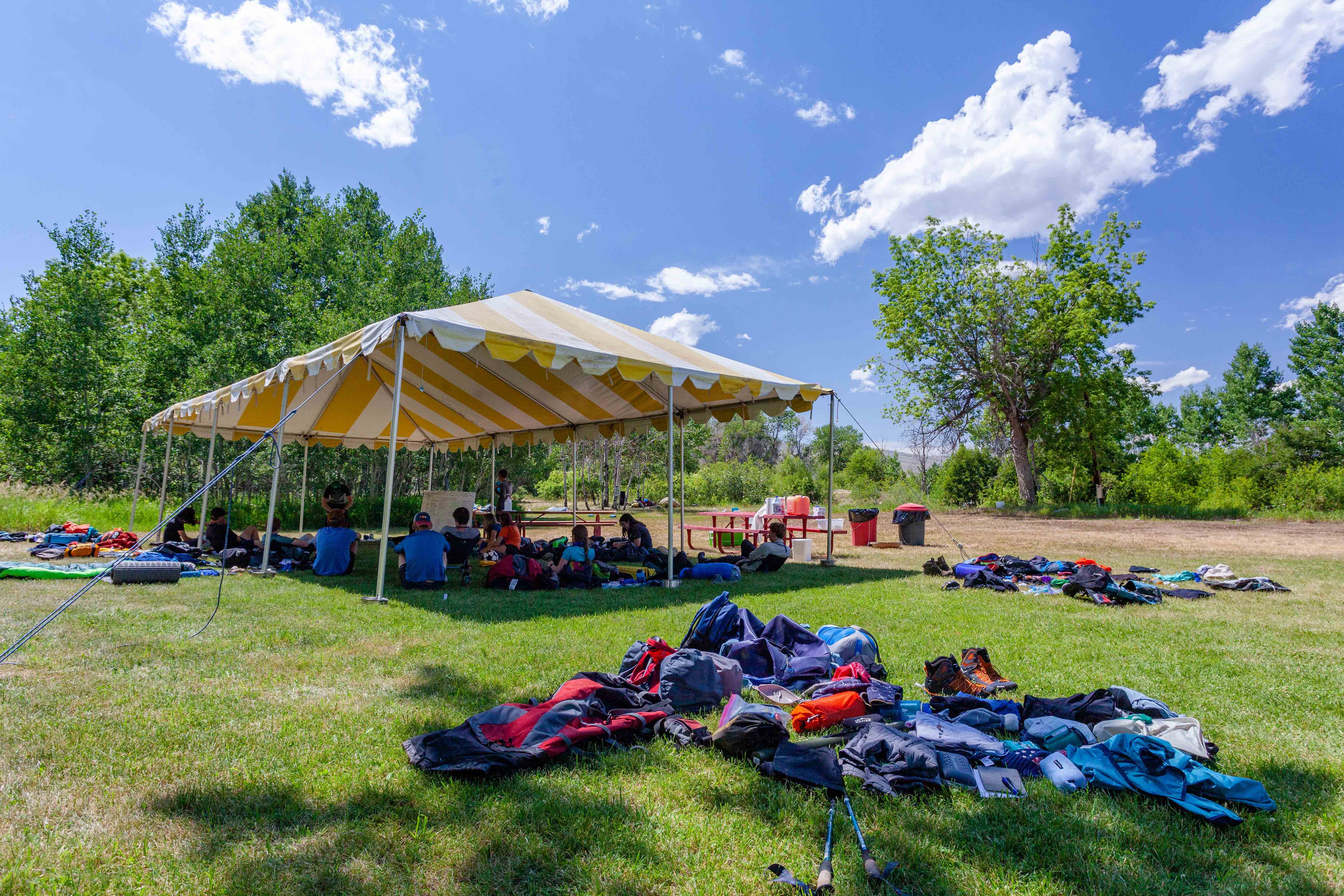 For All Courses
Our commitment to risk management practices guides our operations; and the health and wellbeing of our students, faculty, and staff is our priority.

NOLS has a long history of operating in environments with risks. These risks are essential to achieving our educational objectives. However, NOLS also practices thoughtful and effective risk management. Contracting COVID-19, the disease caused by coronavirus, like other risks, cannot be eliminated.

Potential Course Risks:
At times, students will be in close physical proximity to one another and/or instructors.

There is potential for illness on a course. Communicable and other infectious diseases from insects, animals, or people such as diarrhea, flu-like or respiratory illness, and other debilitating or life-threatening conditions including COVID-19 and other diseases caused by coronaviruses may occur.

The remote locations of our expedition courses are often away from medical facilities. Communication and transportation can be difficult and evacuations and medical care may be significantly delayed.

The physical contact required in our wilderness medicine courses is an inherent part of learning first aid.

Decisions made by the instructors, other staff (including volunteers), contractors, and students will be based on a variety of perceptions and evaluations, which by their nature are imprecise and subject to errors in judgment.
COVID-19 Course Operations
COVID-19 is an evolving situation and our practices change as we gain new information or as recommendations change. NOLS decides when and under what conditions our courses operate using health guidance from governmental agencies and our best judgment. Activities or locations of courses may be changed, potentially at the last minute.

Each country in which we operate may have their own entry and exit requirements or local guidance or regulations on COVID-19. NOLS will follow any local guidance or requirements that are more restrictive than ours. The U.S. Centers for Disease Control and Prevention and the World Health Organization advise everyone to be up-to-date with their COVID vaccines, especially if traveling outside your home  country.
For Expeditions
COVID-19 Cancellation Policies
If you need to cancel due to direct impacts of COVID-19 within 75 days of your course start date, you can receive a 100% tuition credit for a future course or a 75% refund, up to the start date of the course. Direct impacts of COVID-19 may include: you or an immediate family member becoming infected with COVID-19, you have been identified as a close contact of a COVID-19 infected individual, or travel restrictions such as stay-in-place orders where you live or border closures prohibiting you from getting to your NOLS campus. NOLS consistently reviews our policies in light of the changing pandemic and reserves the right to update this policy at any time.
For students separated from a course due to COVID-19 illness, they will receive a non-refundable 50% tuition credit.*
If you need to cancel your enrollment for any other reason, standard NOLS cancellation policies apply. 
If NOLS suspends a course in the field due to COVID-19 developments (ie. travel restrictions, local stay-in-place orders, etc.), the school will provide a prorated tuition credit.
If NOLS cancels your upcoming course due to COVID-19 related impacts or restrictions, we will provide 100% transfer, credit or refund (excluding $65 application fee or any personal travel expenses or reservations). The school will also refund any transactional fees incurred for academic credit or financial aid. 
NOLS recommends that all enrolled students purchase tuition protection and travel insurance to protect their investment and guard against unforeseen circumstances. NOLS will not reimburse travel or other related third-party costs due to any COVID-19 cancellations.
Please contact your Admissions Officer with any questions.
*Tuition credit valid one year from issue date. Subject to change. Policy updated: 10/2022