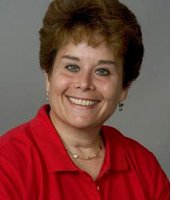 Monica is the Senior Vice President for Finance and Administration at Willamette University in Salem, Oregon. As Senior Vice President for WU, Monica oversees the university's daily operations and fiscal management including accounting, campus safety, endowment management, facilities, human resources, information technology, institutional budgeting, institution controls, payroll, risk management, and student accounts.
Willamette University is a private liberal arts college located in Salem, Oregon. Founded in 1842, it is the oldest university in the Western United States and is made up of an undergraduate College of Liberal Arts and post-graduate schools of business and law.
Monica has extensive leadership experience in executive financial and chief operating officer positions at several universities, including Portland State University, the State University of New York, the University of Cincinnati, and the University of Wisconsin Milwaukee.
After earning with distinction a bachelor's degree in history and J.D. at the University of Michigan, Rimai practiced commercial litigation in the private sector before devoting her legal career to government service. She worked as an Assistant City Attorney in Milwaukee, Wisconsin and then as an Assistant U.S. Attorney for the Eastern District of Wisconsin prior to her career in higher education.
Monica is an active outdoorswoman and mountaineer. In addition to her NOLS courses, Monica has climbed high peaks all over the world and backpacked extensively throughout North America.