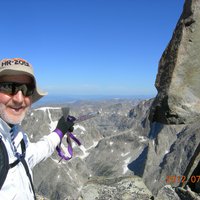 Jim is a retired international oil and gas lawyer. He has more than 40 years of experience in more than 45 countries counseling, and negotiating on behalf of, companies engaged in international oil and gas operations, transactions and activities. His clients were oil and gas companies ranging from indigenous oil and gas companies, to independents, to integrated majors. Jim co-founded the law firm of Barnes & Cascio LLP in Houston, Texas.
Jim has an abiding dedication to learning and education. During his career he has spoken and written on a wide variety of subjects integral to international oil and gas law, including twenty years as the program director and an instructor in week-long short courses that educated hundreds of students from more than fifty countries in the fundamentals of international oil and gas law, and as the committee leader that prepared four model forms widely used in the international oil and gas industry. Jim has served as a Founder and Trustee of The John Cooper School, a Trustee for the Rocky Mountain Mineral Law Foundation, and a Director of the Association of International Petroleum Negotiators.
Jim's enthusiasm for the outdoors began more than fifty years ago with the BSA, where he was an Eagle Scout, a leader and an instructor, and continues with NOLS. His connection with NOLS dates from 1998 when his daughter, Genevieve, took her first of two NOLS courses. He joined the NOLS Advisory Board in 2008 and has taken several NOLS Trips: 2008 Mt Rainier Alumni Trip, 2012 Gannett Peak Alumni Trip, 2016 Mt. Rainier Alumni Trip, 2018 Noatak River Alumni Trip, and several trips hiking, sailing, sea kayaking, and rafting with the Board of Trustees.
Jim and his wife, Caroline, live in The Woodlands, Texas. They have two daughters, two sons-in-law, and grandchildren.