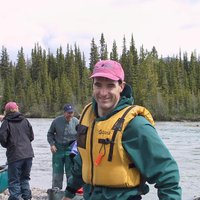 Fox has over 20 years of experience in the oil and gas exploration and production business, serving in various executive roles in both private and public companies exploring for and developing oil and gas assets both internationally and domestically.
Since 2005, Fox has served as President of Moreno Energy, Inc., a private investment firm focused primarily on global energy, agriculture and technology assets, and securities.
From 1999-2005, Fox served as CFO of Ultra Petroleum, a publicly listed oil and gas exploration and production company with major development and producing assets in Wyoming. Prior to Ultra, Fox served as a Vice President at Walter International, Inc. a small private internationally focused exploration and production company with development and production operations in North and West Africa.
Fox currently serves on the boards of Schedulicity, Inc. and Pulsara, both private companies. From 2007-2014, Fox served on the Board of Destination Media, parent of Gas Station TV, a leading out-of-home digital media company. Additionally, Fox has served on the boards of the NOLS as Vice Chairman, and Treasurer, and chaired numerous committees, as well as the Houston Museum of Natural Science where he chaired various committees and served as Chairman in 2007.
Fox earned an MBA from Stanford Graduate School of Business where he was recognized as an Arjay Miller Scholar and a BA in Economics from Dartmouth College with Honors.