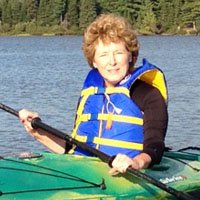 Cindi, a CPA, recently retired as Managing Partner of Crowe Horwath LLP's National Not-for-Profit and Higher Education Practice.  She has over 35 years of audit, tax, and consulting experience in the public sector industry. Her leadership positions with the firm included two terms on the Firm's Executive Committee, Chair of the Crowe Horwath Foundation, and Chair of the Crowe Horwath Audit Committee.
Cindi just completed her second term on the Financial Accounting Standards Board's Not-for-Profit Advisory Committee. She graduated with distinction from Valparaiso University's School of Business Administration.  Her professional experience with NFP accounting and reporting standards are very appropriate to her role as the Chair of NOLS' audit committee.
Cindi enjoys yoga, cycling, tennis, and skiing. She and her husband, Doug, have two children:  Catherine, 30, and Andrew, 26. As a family they have traveled abroad extensively on vacations and school holidays to enrich their lives through the enhanced understanding of other cultures around the world. Their son Andrew is a NOLS alum from summer courses as well as a semester in Patagonia. Doug and Andrew enjoyed the Gannett Peak alumni trip, and Cindi and Doug have enjoyed a number of NOLS alumni trip experiences.