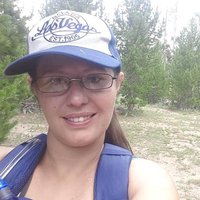 Amy was born and raised in Lander, WY on a little farm just outside of town. She loved the view of the beautiful mountain range & is now grateful to have the same view at her own house, just minutes away from where she grew up.
She loves the community of Lander and you can often find her hosting craft fairs to support local and small businesses or hosting a fundraiser for local charities.
Amy has always loved the great outdoors and to her, there is no place like home to enjoy the wilderness. Hiking, kayaking, fishing, camping, and a passion for photography brings her and her family to the beautiful Sinks Canyons State Park & Shoshone National Forest in the Wind River Mountain Range. As she calls it, Lander's backyard.