Backpacking Bhutan's Chomolhari Circuit - Alumni
"The Land of the Thunder Dragon" is a long-sought after destination for those looking to get off-the-beaten path of adventure based tourism and go somewhere that not many others visit. Immersed in the Himalayas, Bhutan calls to those who love walking amongst big mountains. The mountains are holy to the people of Bhutan whose Buddhist history and beliefs are closely tied to mountainous geography that they live within. It is this connection that is often trumpeted when scholars praise Bhutan for the world's highest "Gross National Happiness". On this trip, you will get to live and travel amongst the mountains and the people of Bhutan as you journey to the holiest mountain in the country.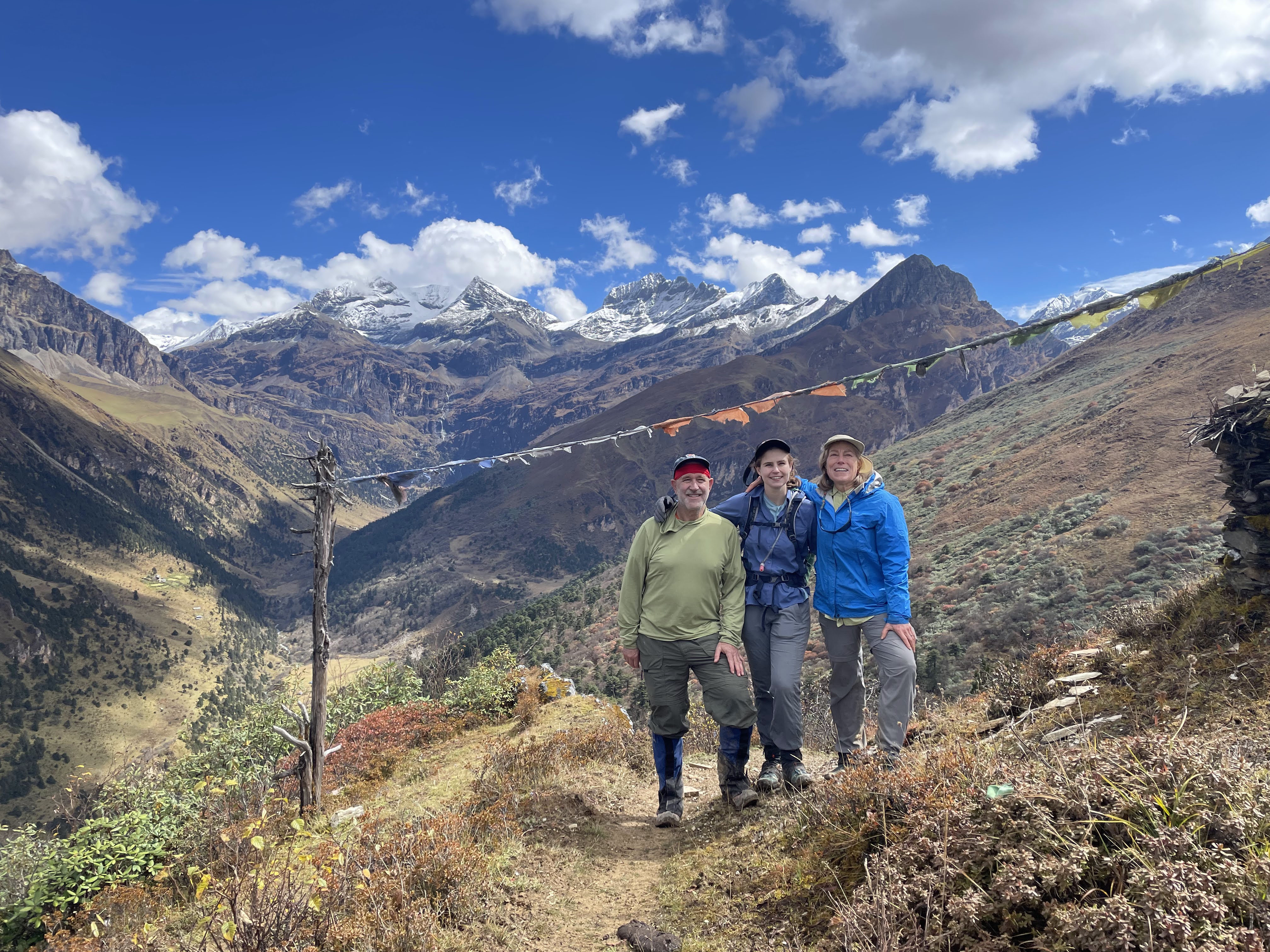 The trek to Chomolhari is a journey through climate zones as you ascend to the base of the mountain and then above into the alpine tundra surrounding it. The trail is well marked and follows a main valley for our first few days slowly gaining elevation on a well worn and historic path.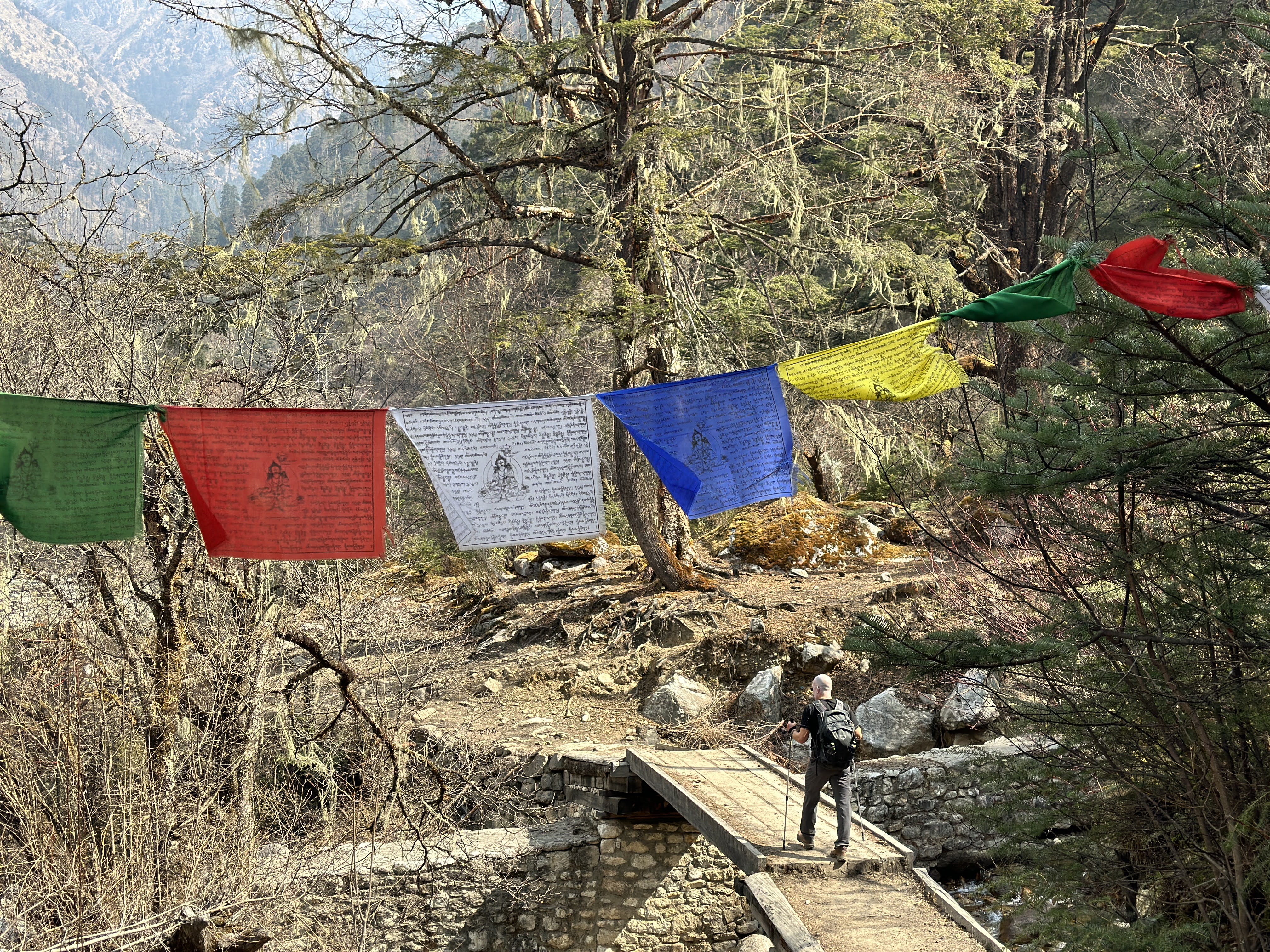 The trail meanders through several small communities along the way. These villages are largely seasonal residents for the Bhutanese who practice subsistence agriculture and yak herding in the region. We will learn from our local staff about how these people live and visit a small school that serves the children of the region.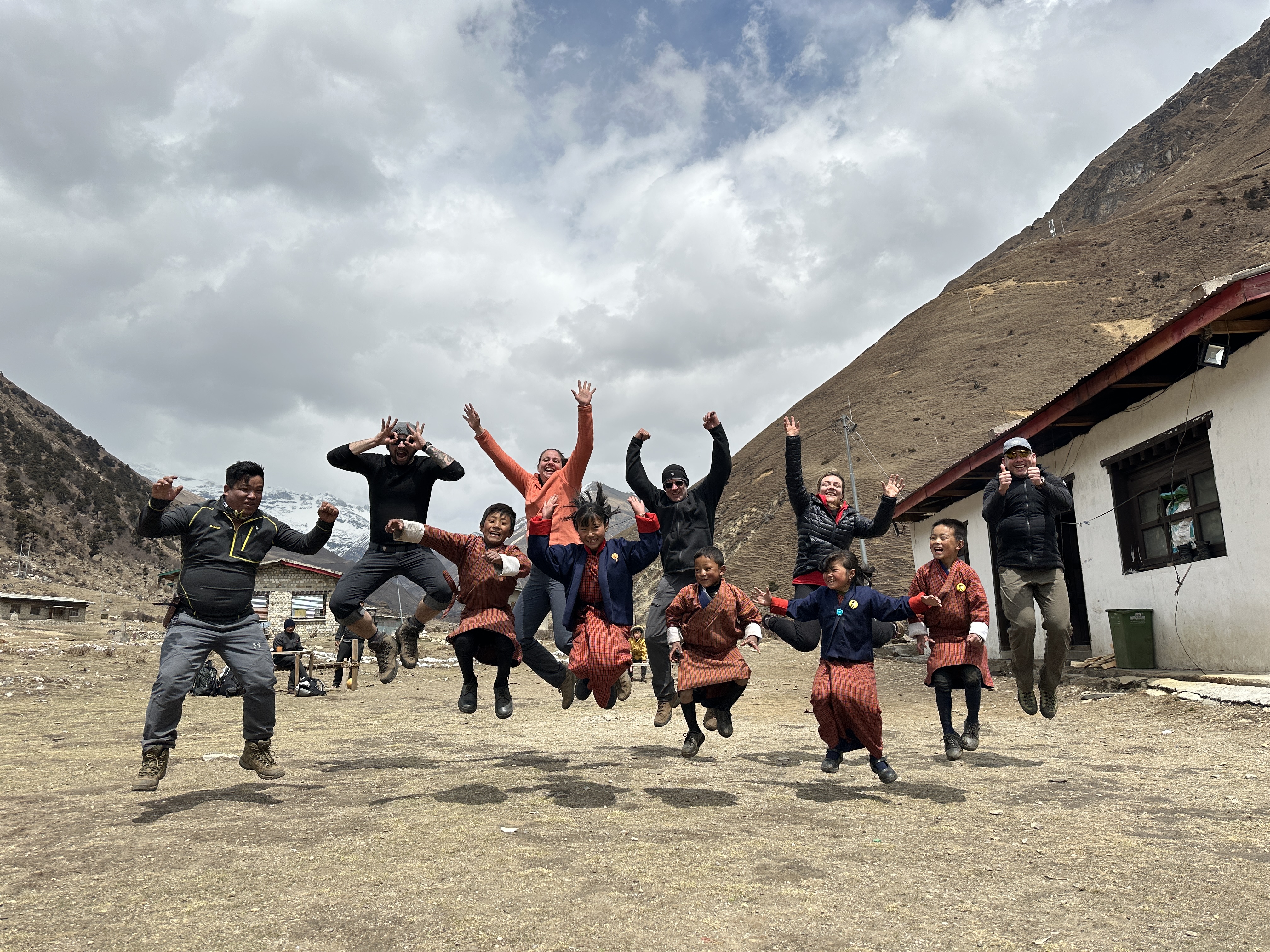 After a few days at basecamp you will continue upward, topping out at ~16,000' you will certainly feel the effects of thinner air but our gradual ascent and planned acclimatization will prepare you for the strain. The last few days will have some climbing and descents as we cross valleys in the area in search of human history, animals, and fauna of the area.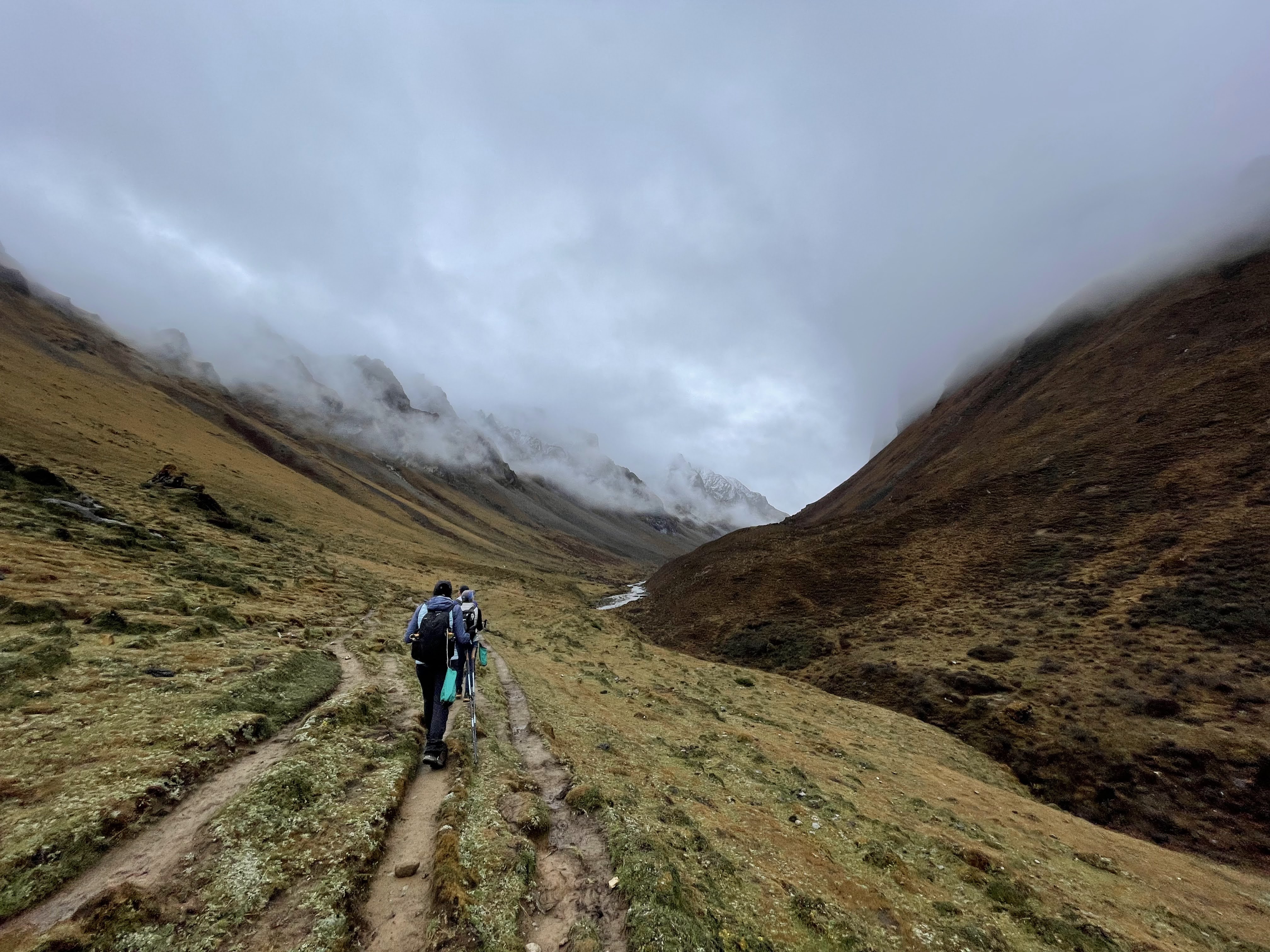 The trail and the hike are reasonable for any person in good shape to take on, but expect your body to work hard while the combined effects of hard walking, lower oxygen levels, and extended physical strain take their toll.
No trip to Bhutan would be complete without a visit to the world famous Tiger's Nest. This cultural and historical monument in Bhutan is likely the most photographed spot, and with good reason!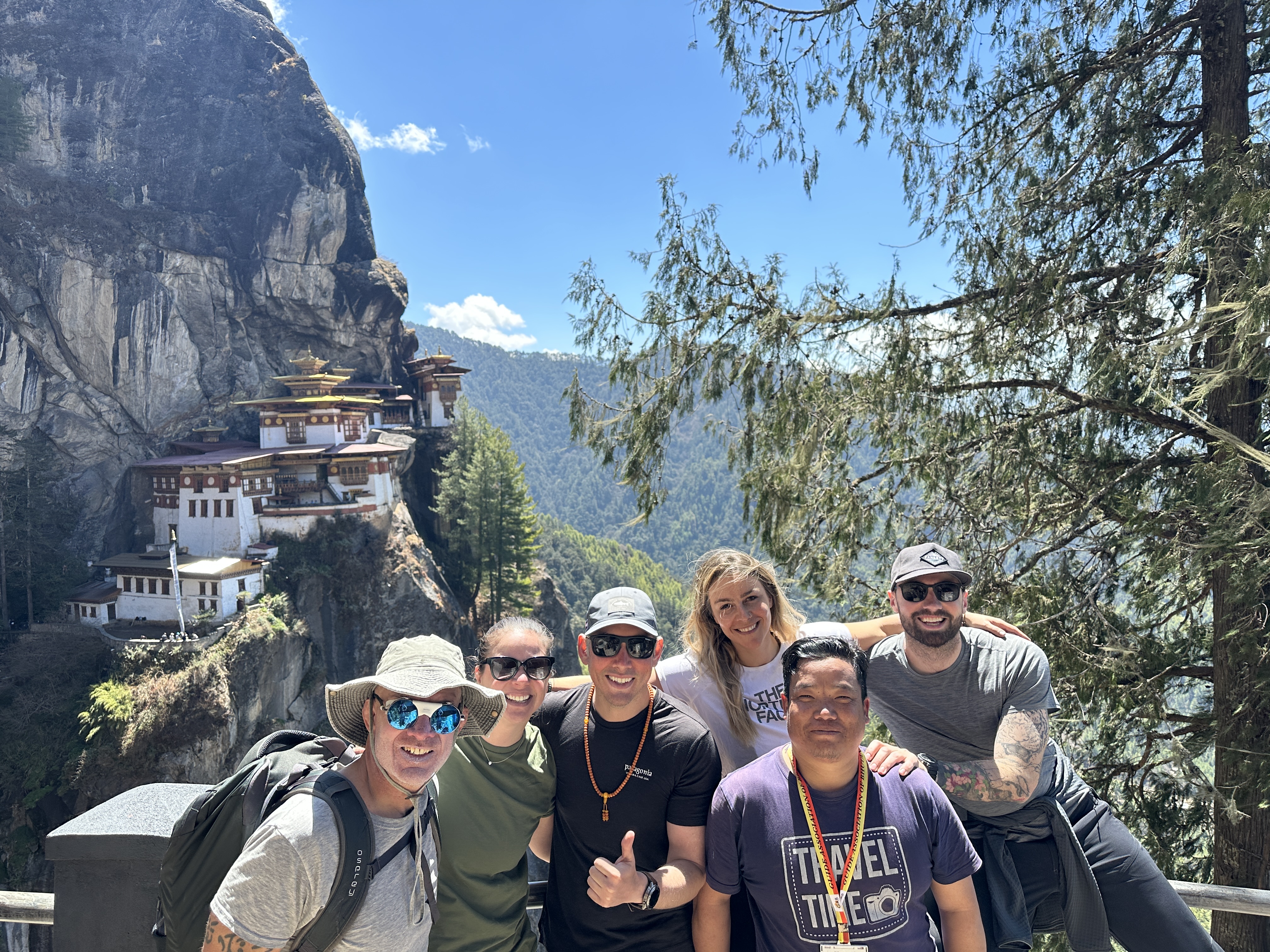 Flights into Bhutan and Visas require a bit more work than in many other places, we handle all of this for you when you come with NOLS. This trip starts and ends in Bangkok, Thailand which allows us to organize the Bhutanese government flight and visas together as a group. The $1,000 round-trip flight from Bangkok to Bhutan is included in the price of this trip as is the Visa which we will handle for you.



Overall Difficulty:

*The hiking can be strenuous and is at high elevations, but horses carry most of the weight and you will have plenty of time for each day's goals.